Scharlau have over 60 years experience in manufacturing an extensive range of high quality and reliable chemicals and reagents.
The range includes;
Basic analysis ('AR'/ACS, reagent grade, etc.)
Chromatography
Titration (standard solns, Karl Fischer, indicators, ASTM, etc.)
Inorganic trace analysis (AA, ICP, ultra-pure & low mercury content acids, etc.)
pH & conductivity measurement (pH buffer solns, conductivity standards, etc.)
Organic synthesis (anhydrous, over molecular sieves, deuterated for NMR, etc.)
Life science (molecular biology, DNA synthesis, peptide synthesis, microscopy, etc.)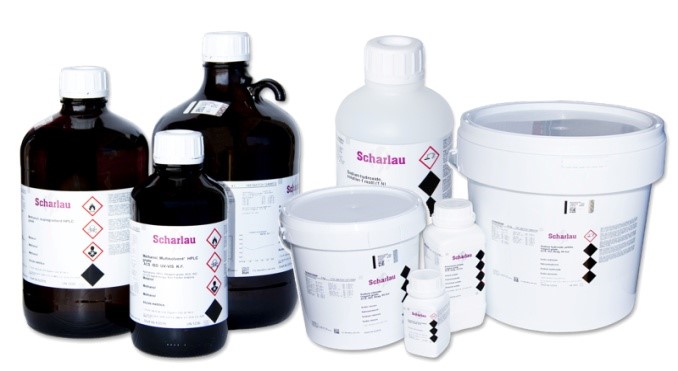 Contact Us today with your Requirements!